Is your website ADA compliant? an easy solution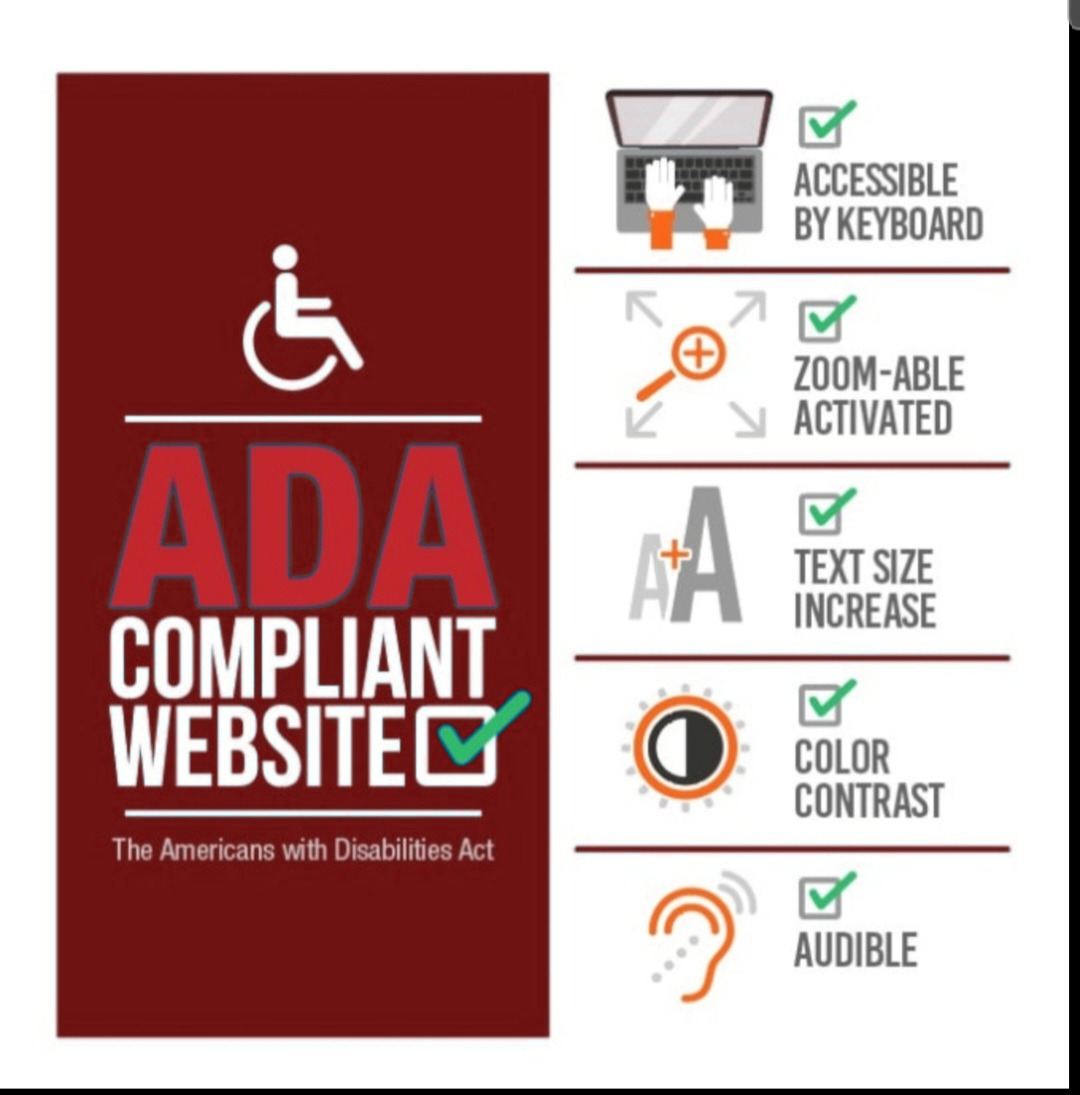 Ready to make your website ADA Compliant?
ADA Compliance. Have you heard of it? If you haven't you probably will soon. Back in November 2021 The Department of Justice affirmed that all websites need to be accessible.
Web accessibility is a set of rules behaviors code standards and design guidelines that are meant to allow people with disabilities which comprise 20% of the world's population to effectively use websites.
Many clients have asked us how to make their website compliant so we've been working to find the best and most sustainable solution. Now we have it!
**Devil Dog Marketplace **
https://devildogmarketplace.com/
Most small businesses and nonprofits don't have the time or expertise to create and maintain their own website.
At Devil Dog Marketplace we build beautiful and effective websites with ongoing unlimited changes so you can get back to running your business and stop hassling with your website.

Michael Fieger
Devil Dog Marketplace
561-713-9079
[email protected]
Website: https://devildogmarketplace.com/
Tagline: Your Tactical ToolBelt For Digital Solutions
So Remember DevilDog Marketplace We Accomplish your mission with Military Precision

Is your website ADA compliant? an easy solution
#RelatedSearches:
Is your website ADA compliant? an easy solution,website compliance,website ada,website compliance issues,website compliance made easy,Is your website ADA compliant,ada complaint website easy solution,ada complaint easy solution,is your website ada compliant,ada compliance,ada compliant,is,your,website,ada,complaints,easy,solution,ADA website,ada website,website ada solution,ada website solution,Website ada