The Importance of a "No Selling Zone" in Networking Meetings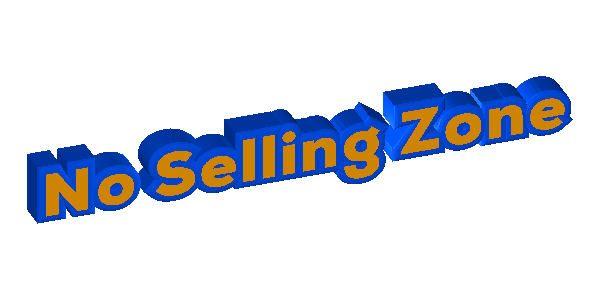 Discover the Power of Networking without Selling: Create Meaningful Connections in a "No Selling Zone" Environment In today's business world, networking has become a vital aspect of any business.
It provides an opportunity for business owners and professionals to connect with each other, share ideas, and create meaningful relationships. However, many people approach networking events with the sole aim of selling their products or services. While it is important to promote one's business, it is equally important to understand that networking is not just about selling.
The goal of networking is to build relationships, not just sell products or services. A relationship-based approach to networking helps create lasting connections that can be mutually beneficial to both parties. It is about building a network of contacts who can provide support, insights, and advice on various aspects of one's business.
Networking events should be a "no selling zone." Business owners should focus on building relationships and getting to know others rather than trying to sell their products or services. This approach helps create a positive atmosphere where people can feel comfortable and build trust with one another. By doing so, business owners can open up opportunities for collaboration and future business prospects.
When attending networking events, it is important to focus on explaining what you do and how you can help others. By showcasing the value of your services or products, you can attract people who are genuinely interested in your business. It is also important to ask genuine questions about others' businesses and interests. By showing interest in others, you can build rapport and create meaningful connections.
Building strong relationships through networking can lead to social capital, which is the value of one's social network. Social capital can be used to influence policies related to one's business and gain access to new opportunities. For example, having a strong network of contacts can help business owners find new customers, attract new talent, and gain valuable insights into industry trends.
In addition, networking can also provide access to mentors and advisors who can offer guidance and support. By seeking out advice from others, business owners can learn from their experiences and avoid making costly mistakes.
Finally, it's essential to follow up with the new contacts made during the networking event. Connect with them on social media, send an email, or schedule a coffee or lunch meeting to continue the conversation. This follow-up will demonstrate your interest in building a relationship beyond the initial interaction and help cement the new connection.
In conclusion, business networking is not about selling products or services, but about building relationships. By focusing on building relationships, business owners can create social capital, gain valuable insights, and even influence policies related to their business. When attending networking events, it's crucial to focus on explaining what you do, showing your value, and asking genuine questions to turn new connections into meaningful relationships. Remember to always follow up with new contacts to continue the conversation and strengthen the relationship.
Michael Fieger Graphic Designer, Devil Dog Marketplace
561-316-6218‬ Mobile
[email protected]
Services Offered: Graphic Design ∣ Web Design ∣ Lead Generation
Website: https://devildogmarketplace.com/
#NetworkingWithoutSelling, #MeaningfulConnections, #RelationshipBasedNetworking, #NoSellingZoneNetworking, #BuildingSocialCapital, #BusinessNetworkingTips, #NetworkingRelationships, #GenuineNetworking, #FollowUpAfterNetworking, #NetworkingSuccess